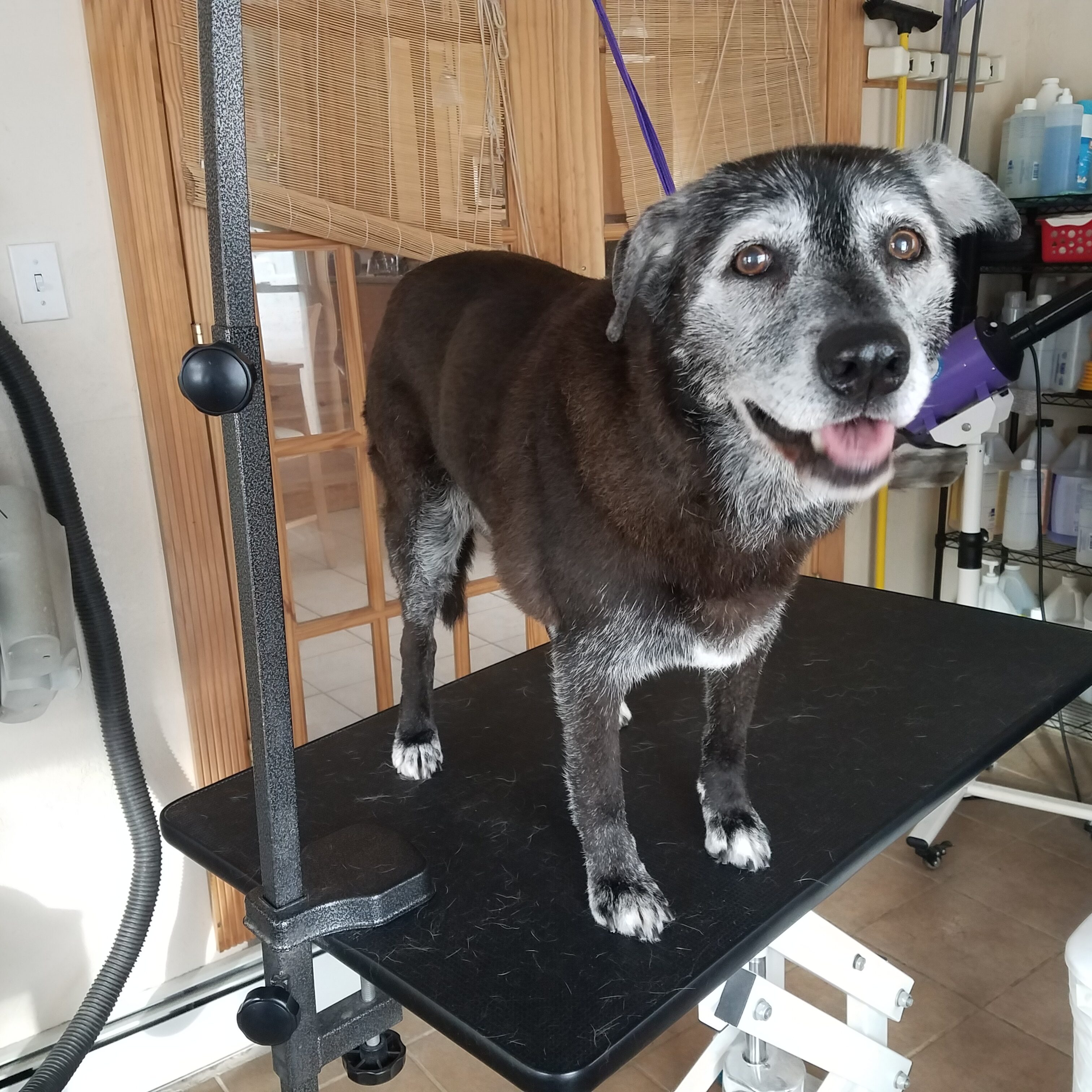 Scrub and Fluff
Shampoo & Condition
Blow dry
Ear cleaning
Trim toenails
Starting at $30
Flea bath
It is our policy that all dogs with fleas will be given a flea bath.
Additional $10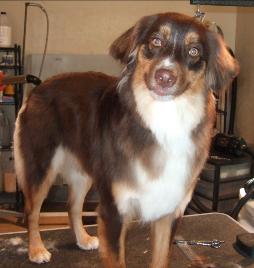 Clean up cut
All bath services
Brush out
Trim paws, bum, chest, legs, tummy
Starting at $50
Tidy
This service is for regular grooming clients that need a 'tidy' in between their appointments.  Wash, Dry, Brush, Sanitary, Clean up, Nail trim.  Priced per dog.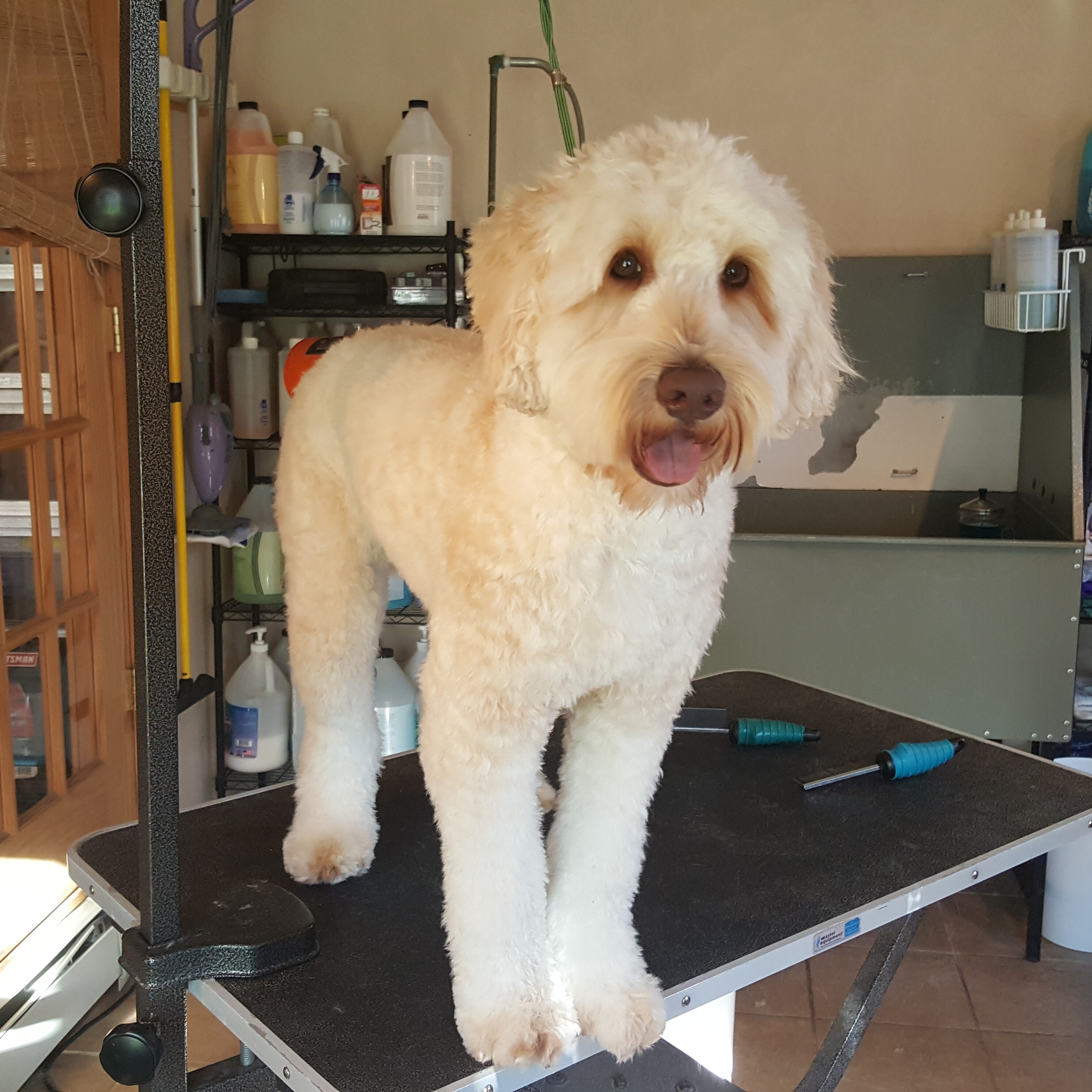 Full groom
All bath services
Brush out
Style according to breed, or your wishes
Starting at $55
Nail Trim
Don't need a bath, but need a pedicure?  We will set up a time to swing by with your pooch and do a nail trim.
 $10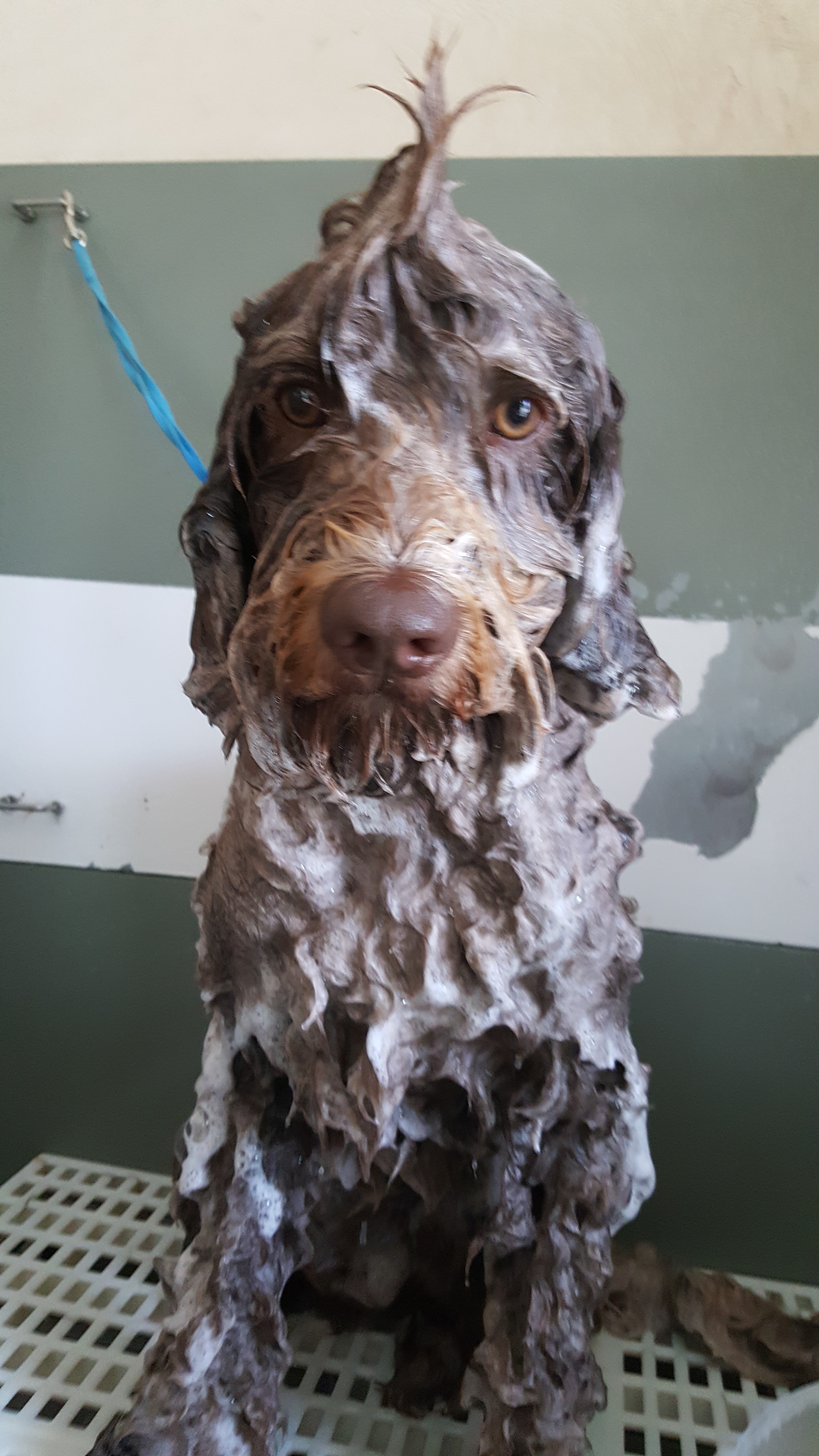 Every dog is a VIP
We do not have 'spa packages'.  Quality shampoo formulated for your dog's coat type, conditioner, sanitary trims in potty areas, are included with all services.  Your pooch needs a leave in conditioner?  No charge.  Want a ponytail with a bow on that sweet girl? Sure! Your pup needs a blueberry facial for those tear stains? We've got it covered.  We do not charge extra for these, at Shampooch we believe EVERY dog is a VIP.
          Pricing
Size, condition, tempermant, and time are all factors in the cost of the grooming.
SIZE.  The larger the pet, the more products used, the more time needed to bathe, dry, brush, and trim.  The prices above are for x-small dogs (teacups), and increase to small, medium, and large dogs. X-large dogs(75-100lbs), and XX-large dogs(100 lbs & up) are rated per dog.
CONDITION.  Dogs have a variety of coats. Dogs with thick and/or abundant amounts of hair, large mats or lots of mats, will need a considerable amount of extra time and attention.  Another factor is if your dog has gone a long time between grooming appointments.  This also applies to dogs that have been sprayed  by skunks, full of sap, fleas, ticks, etc.
BEHAVIOR.  Now, not all pets are ecstatic about jumping into the tub, nail trimming, or standing still for 90 minutes or longer, so some hesitance is expected and accepted.  However, if two handlers for an extended period of time is required, then an additional fee is added.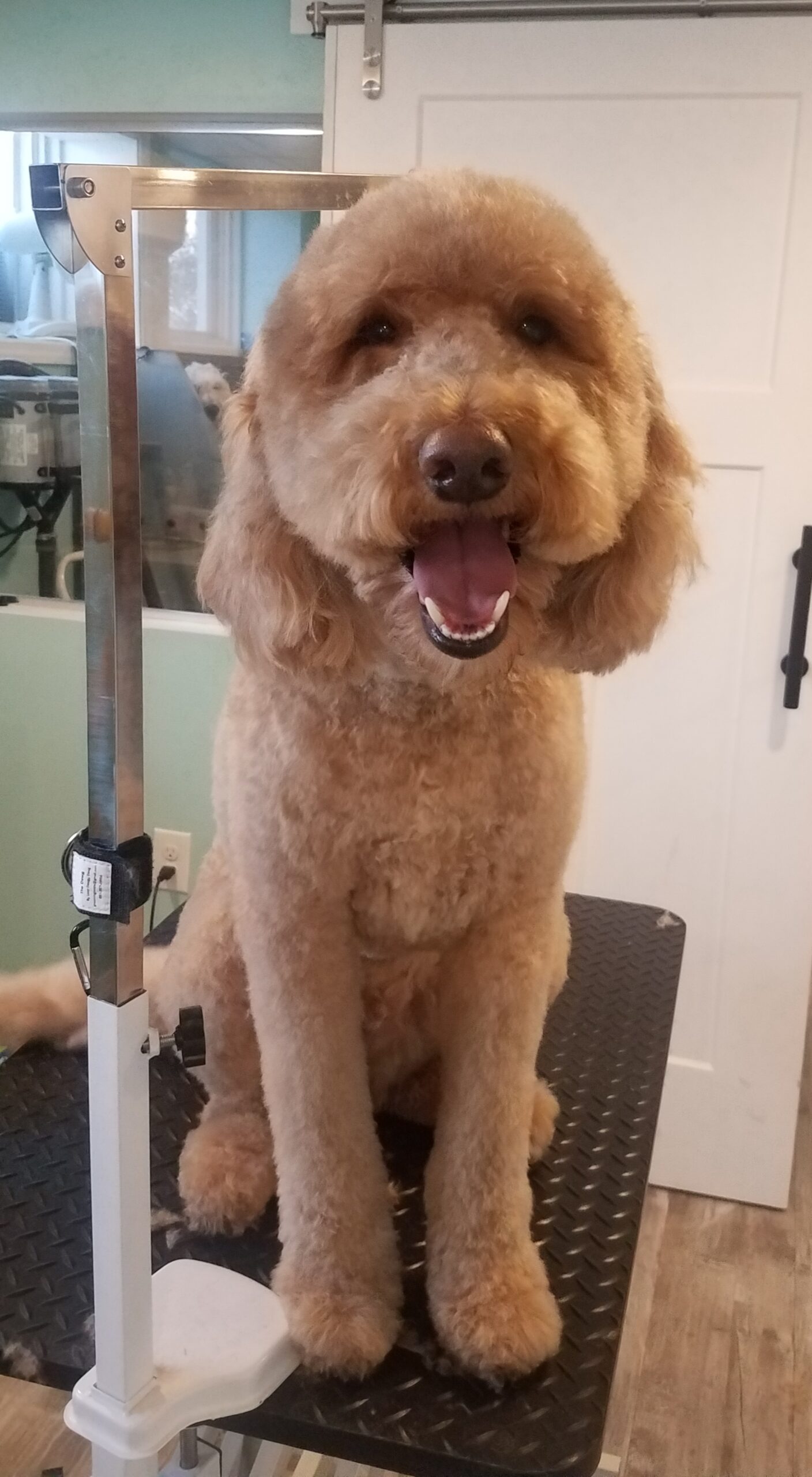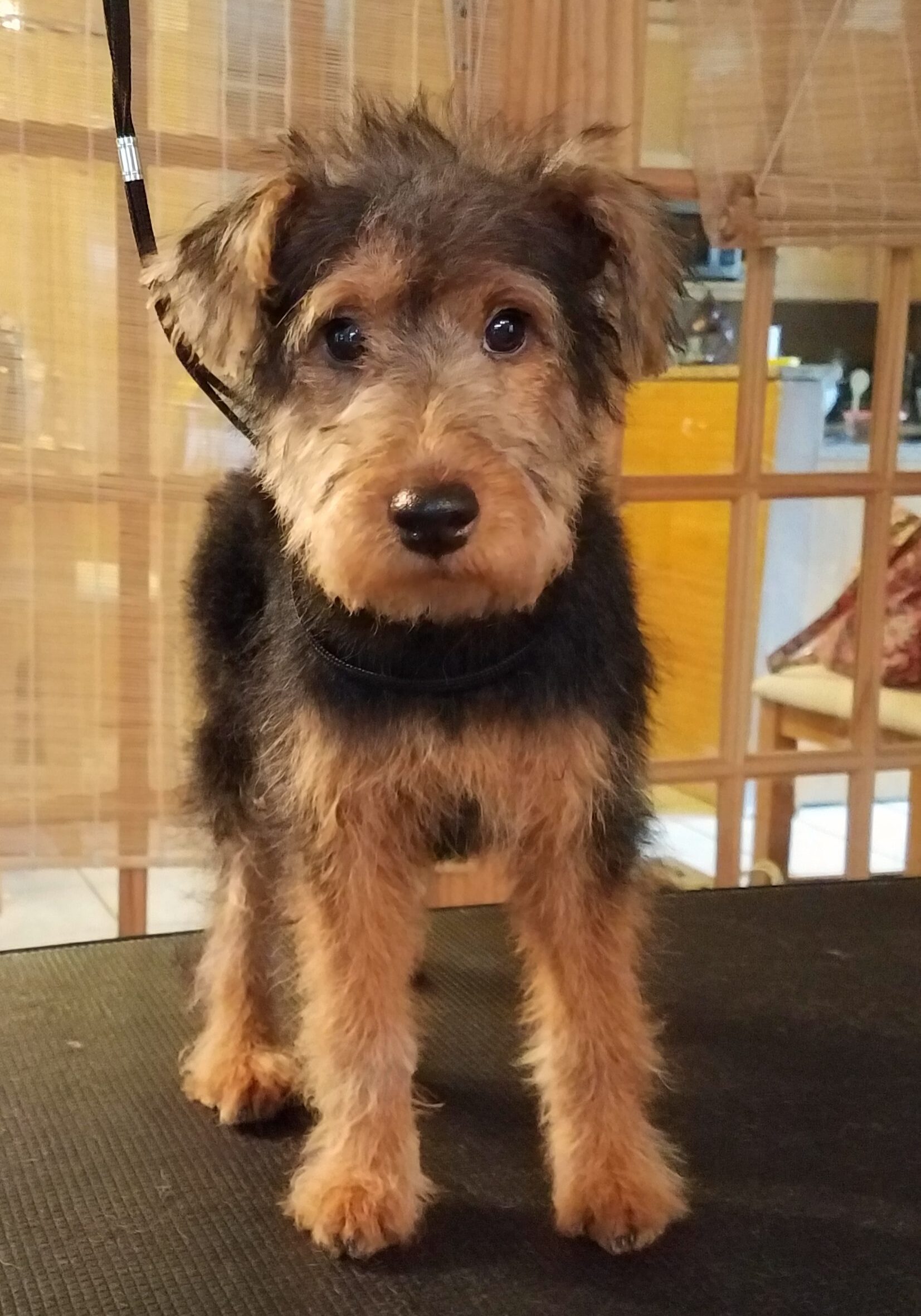 Contact Us
Call us at 508-997-7239 to book your appointment!