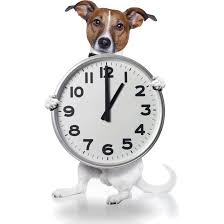 Shampooch is a by appointment salon.  We ask that you arrive on time for drop off and pick up within 30 minutes after we notify you your pup is ready.  We pride ourselves for having a salon that gives personalized attention, which means we have limited space to accommodate a plethora of dogs at any given time.  At drop off, we will evaluate your dog, and give you a pick up time based on how long we think we will need to dazzle them up.  We will send you a text 15 min before we are finished so you can head back for pick up.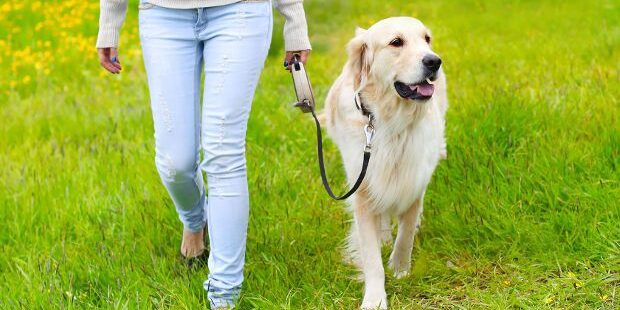 There are things you can do to help maximize the enjoyment of your dog's grooming experience…
Take your dog for a walk or engage in playtime.   A dog that has had exercise before grooming is more relaxed and less anxious.
Potty Time:  making sure your dog has done their business before their appointment is good for everybody.  During the grooming process, your dog is restricted to the tub or the table area for 90 minutes.  Sometimes cleaning their potty areas triggers them to have to go if they haven't already. We don't want them to hold it for a long period or have an accident when they are all groomed.  Taking care of potty time beforehand takes this potential problem out of the equation.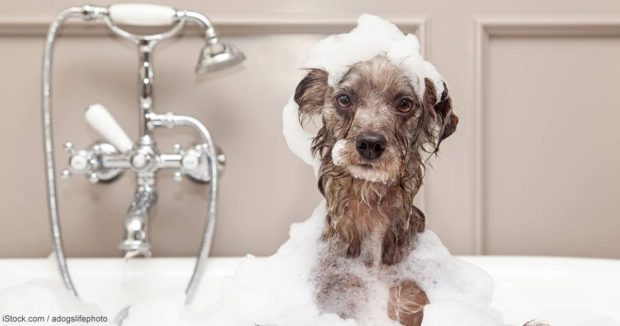 Upon arrival, we will greet and evaluate your pup to determine what course of action we will take & review any concerns (health or grooming wise you may have).
After you say goodbyes, we get to work.  Before the tub, we may trim off dead fur or cut out big mats so we can get to the skin and hair underneath during bath time.
Next is tubby time.  We are proud to offer only specialized spa quality shampoos and conditioners.  Most places charge extra for this service, but we want your dog to have a good smelling, healthy coat that lasts for weeks (not days), so this is not an additional fee.
After your dog is washed and conditioned, we towel dry to get off loose water, trim their toenails, and clean their ears.
Next we apply leave in conditioner and fluff dry, brushing out the coat as we go.
Once dry and brushed out, we trim your pup as discussed during the evaluation.   Our goal is to meet and exceed your expectations!
When finished, we will do a double check and blow off any loose hair, take their picture, and get them ready for your arrival.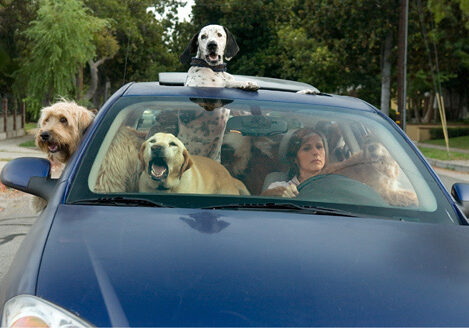 When you arrive to pick up your pooch…
Dartmouth
Please pull in the driveway and wait for us to come out to you.
If you arrive early, please just park and wait on the street.  We may be finishing up the last 2 minutes, or trying to take a picture, trimming the hair by their eyes, etc.  We can see the driveway on camera, and as soon as we are finished we will run out to wave you over to the gate to pick up.
Tiverton
There is parking in the front and rear of the building.  We use the front entrance, but if your dog is anxious on a leash or you feel there is a safety issue, we can arrange to open the back door.
Please arrive within 30 minutes of receiving your text that your dog is ready, thank you!
Dartmouth accepts cash, check, venmo, and credit card.
Tiverton accepts cash and check.